Christmas and the day after
Had a fabulous Christmas. My family's awesome! I thank God for them. I thank God for bringing back Malcom to us. His near death experience shook my whole family. Over all this has been a year of Thnksgiving. For the good and bad and everything in between.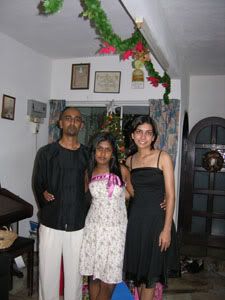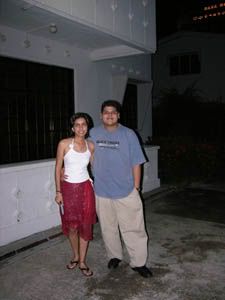 (left)Me with my brother and sister
(right)Me and my cousin Malcom
And the the tragedy which shook Asia. The earthquake and tidal wave left us shaking cause we could have been the ones swept away. My family and I were scheduled to leave for the Island at 11am on Sunday morning. The plan was to get to the apartment, check in, then i'd go kayaking while my sister swam with my cousins at the beach.
But i fell sick so I stayed back in BM to rest and my sister decided to wait for my cousins from Ipoh. My mom left at 11.30am and headed for the apartments which were right by the beach. She checked in and then headed out to get groceries at about 12 something or 1pm. She drove past Tanjung Tokong to Gurney and parked her car at Gurney Plaza. The tidal wave hit Tanjung Tokong area at 1 something wiping everything clear out of its way. My mom had missed it by minutes.
I guess if i hadn't fallen sick and if my sister hadn't waited behind, we would have been swept away by the waves too. Scary thought. I thank God for unfortunate fortunate events. Here's some pics I took of the disaster.